---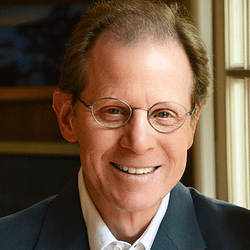 Daniel J. Siegel, M.D.
The Feldenkrais Method and Interpersonal Neurobiology
Wednesday, May 2, 2018 at 8 pm. EST
This lively, informative discussion with the founder of Interpersonal Neurobiology Dan Siegel, M.D. and Feldenkrais® Teacher/Trainer Donna Ray, MFT includes the principals of Interpersonal Neurobiology (IPNB) and the Feldenkrais Method®. Viewers will learn what these approaches have in common and how they contribute to Mindsight, presence and well being. An easy to do Mindful Movement experience will demonstrate how integrative movement changes the brain and regulates the nervous system.
Get Access to All 24 Interviews
Dr. Siegel is a clinical professor of psychiatry at the UCLA School of Medicine and the founding co-director of the Mindful Awareness Research Center at UCLA. He is also the Executive Director of the Mindsight Institute which focuses on the development of mindsight, which teaches insight, empathy, and integration in individuals, families and communities.
Dr. Siegel has published extensively for both the professional and lay audiences. His four New York Times bestsellers are: Mind: A Journey to the Heart of Being Human, Brainstorm: The Power and Purpose of the Teenage Brain, and two books with Tina Payne Bryson, Ph.D:The Whole-Brain Child and No-Drama Discipline. His other books include: The Developing Mind (2nd Ed.), Mindsight, The Mindful Brain, The Mindful Therapist, The Yes Brain (also with Tina Payne Bryson, PH.D), and his upcoming book Aware (2018). Dr. Siegel also serves as the Founding Editor for the Norton Professional Series on Interpersonal Neurobiology which contains over sixty textbooks.