---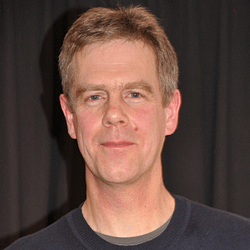 John Tarr
The Feldenkrais Method meets Parkour
Monday, May 7, 2018 at 12:30 pm. EST
Very often, when I say that I teach the Feldenkrais Method®, listeners respond by saying something like, "Oh that's where you do very slow and tiny movements to relax and work with the small muscles." It's true, the Feldenkrais Method is often thought of as slow and gentle movements done in a safe and comfortable environment.
When I talk about my interest in parkour, I'm often asked, "But isn't parkour just about doing crazy, death defying jumps from tall buildings, needlessly endangering your own life?" What could the two possibly have in common?
Well, if you watch YouTube, then yes, you'll see people moving slowly in Feldenkrais® classes, and crazy stunts in Parkour videos. Fortunately, the Feldenkrais Methois more than just slow movements, and the practice of parkour is much deeper than just spectacular jumps over rooftops. As it turns out they can have quite a lot in common.
Join John Tarr, Feldenkrais Practitioner, and Paul van Kaldenkerken, Parkour Coach, for a discussion on how the two disciplines can challenge and inspire one another to explore both our inner and outer worlds.
Get Access to All 24 Interviews
John Tarr graduated from the San Francisco II Feldenkrais Training in 1996 and has been practicing in Switzerland giving Functional Integration® sessions, teaching regular Awareness Through Movement® classes and workshops. In 2004 he became an assistant trainer and has been working in trainings and teaching advanced trainings in Europe and the USA. In 2016, John moved to Sweden to be with his wife and family and begin a new practice as well as continuing to teach in Switzerland. His background in music performance, coaching and athletics adds to his practice and teaching of the Feldenkrais Method. Stay current with John through his website and blog at www.somaticvitality.org