---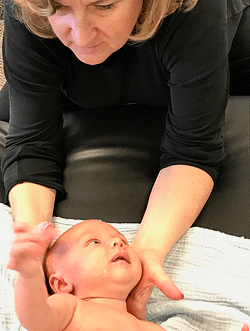 Michelle Turner
7 Essentials for Working with Special Children
Monday, May 7, 2018 at 8 pm. EST
What is the difference that make a difference for a child with a challenging diagnosis (and its parents)? In this interview, Michelle Turner will walk us through the essential steps of :
Diagnosis
Stabilizing the Nervous System
Movement
How We Learn Through Our Senses
Functional Movement
Analysis Transitioning Skills
Can't vs Can't
Whatever the diagnosis, Turner feels these steps can truly change the trajectory of a young life.
Get Access to All 24 Interviews
Turner holds a specialized Bachelor of Fine Arts degree, Illustration with a minor in Architecture from Syracuse University. She is very active in her community and has been involved with numerous programs such as: Jumpstart, Prestart, More Than Words by Fern Sussman at SARRC (Southwest Autism Research and Resource Center), Baby Program, Summer Program and PreSchool at FBC (Foundation for the Blind), Working with Children with Special Needs, Vitality, Sensuality and Youthfulness, in the 2007 training at the Anat Baniel Method Center. Rhythmic Movement Training (RMT) Level One - Primitive Reflexes and ADD/ADHD, Rhythmic Movement Training (RMT) Level Two - Emotions and Inner Leadership 2012, Cranial Rhythms. Owner or Movement Lesson LLC, Movement Integration Specialist & Educator. Author of the Newborn Movement Assessment. Turner creates/maintains all her own websites, blogs, videos and YouTube Channels.